Two weeks ago we introduced the Crimson Guardians to the Shadow Lords Emporium, and with it, you got your look at the Crimson Vampire Bat. Crimson Guardians differ from Killer-tiered versions, boasting near identical stats…with a twist.
This week we are happy to bring you the next Crimson Guardian available: The Crimson Fractured Ward.
If you're curious to see what the Crimson Fractured Ward boasts stat-wise, take a look at the photo below.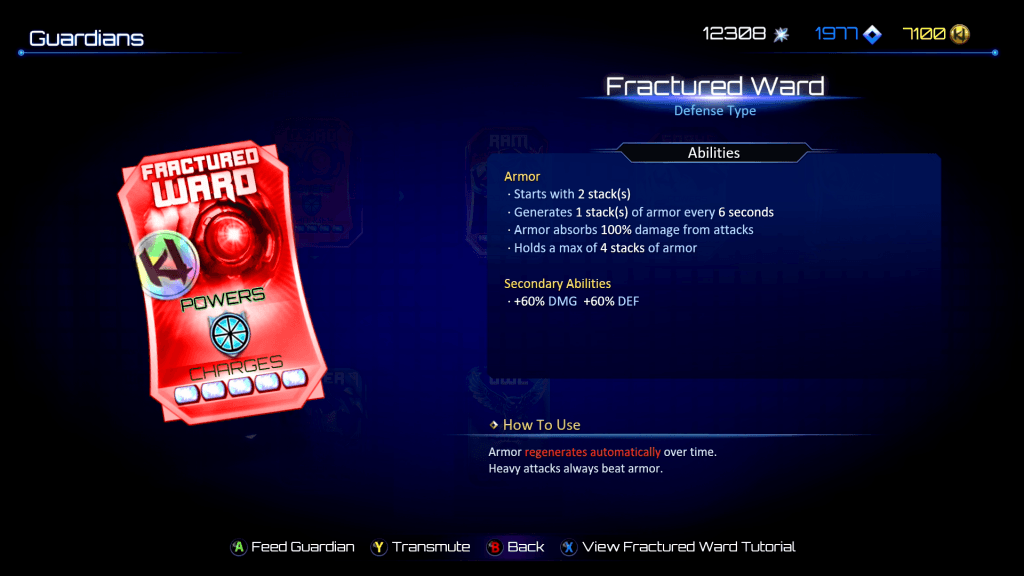 The Crimson Fractured Ward is available now, and will be on sale until Monday evening. So…without trying to sound like a broken record every week…make sure to grab this Guardian before it is gone.
This pack will run you 10,000 Astral Gems, or 2,000 KI Gold. Your choice!
FIGHT ON!
Discuss: https://forums.www.ultra-combo.com/t/crimson-fractured-ward-available-now/18090