We're just a couple days away from the Killer Instinct World Cup and Richard Thiher took a moment to talk us about it.
---
Tell us about yourself.
My name is Rick Thiher from Minneapolis, Minnesota. I go by Rocksteady in tournaments and you can find me online at www.twitter.com/thehadou.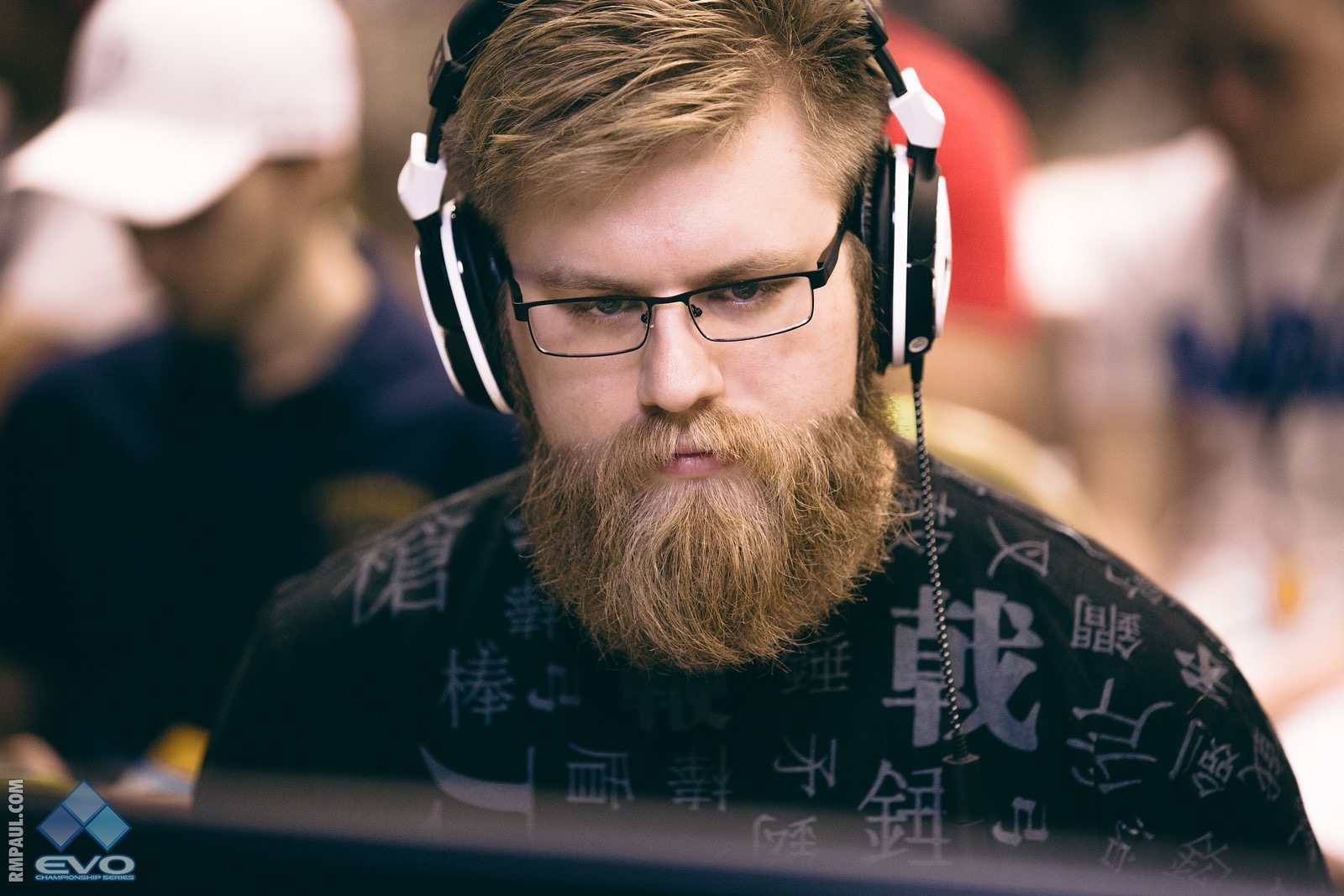 Tell us about your history competing in KI tournaments. I probably should have kept better track of these:
13th  EVO 2014 17th EVO 2015 5th Socal Regionals 2015 17th  CEO 2015 17th Combo Breaker 2015 7th Frosty Faustings 2016 4th Frosty Faustings 2015 1st Frosty Faustings 2014
Favorite Character? Glacius to play, Aganos in general.
Favorite KI Music Track? Inferno closely followed by The Instinct.
What got you into playing Killer Instinct? I played a bit of KI when I was younger but didn't get into the series competitively until the XBOX One relaunch. Overall I just really enjoy combo breaker mechanics. I like the risk/reward freedoms and mind games that come from them. Additionally, I feel like Killer Instinct possesses one of the most fun bully zoners in all of fighting games. That alone will always keep me playing the game.
Do you remember your breakthrough moment competing in KI or when you simply just "Got it" in fighting games? Frosty Faustings in 2014 was the first time I felt like I had an understanding of the series. I was relying on setups & ideas other players were telling me wouldn't be effective competitively. Getting 1st playing the way I wanted reinforced that I wasn't off base in my early approach to the game.
How often do you practice, is it mostly online or offline with friends? I have fallen into a horrible state of practicing almost exclusively at tournaments. So I look forward to late night suites at events where I can talk about the game and get in practice sets (shout-outs to Sleep & Hi I'm Keith). This is the frustration with a work and travel schedule that keeps me away from my console. Lately I've gotten 1 weekend session in with the Minnesota crew though that I'm extremely thankful for.
You're the organizer of Combo Breaker in Chicago, how did you come up with the name since it's Killer Instinct related? I originally decided on Combo Breaker for a 2010 tournament in MN after brainstorming names with my local TO crew. The trend at the time was naming tournaments after game mechanics and that was the one I loved. So when I needed to re-establish my own event in 2015 I carried the name forward. It's also just a great combination of letters for a logo.
How hard is it as a TO with competitive skills to have to sit back and organize the events? I got into TOing because I wanted to make sure competitors, like me, could be assured a good time. I got into games because I wanted to make my friends salty and win sets. Those two desires don't always balance well. The more time I spend covering organization needs the less time I have to practice, which means my skills and reactions languish (or fail to keep up with new tech & the meta). That leads to a lot of frustration now that I have friends worldwide invested in Killer Instinct that I want to play games with.
Do you miss competing full time? Yes and No. I love being able to put together events for the community. Its emotionally rewarding in a way being a competitor is not. At the same time not getting to play regularly can be sad when I've gotta work on event needs and know the crew is playing and improving.
I'm not even gonna get into the salt created from playing badly and knowing a big part of it is that I'd given up practice time to work on the same event I'm losing at. That always stings.
Any advice for upcoming players in KI? Don't stress losses. Don't overthink setups and situational combos day 1. Take some time to explore the cast and get your muscle memory down for basic combo flow. Doing that will also help you get to know breakable animations.
What is your usual practice regimen like for a tournament? I usually show up, panic over lack of practice, and then sit down at a venue setup to try and play games for as long as possible.
You're the director for the KI World Cup production, how did you first meet Brandon and how did that partnership come about? I can't recall exactly when we met but it led to working on the Ultra Arcade x Combo Breaker KI promo shirt. I know the first time we met in person was at CEO. It led to great discussions about beards.
The partnership for KI World Cup came about from Brandon and Keits talking about the Cup regularly. At some point they decided getting another person involved could be beneficial, decided I had the experience and passion for the brand to be that dude, and Brandon hit me up.
When the hardest working supporter of Killer Instinct asks you for help, no matter how busy you are, you try to help him make his dreams come true.
What has been the hardest part about putting on this large community event for KI? Budget and expectations. Brandon's done an amazing job with the KI World Cup's qualifier system and promotions to make the Cup a major event. The increased pot bonus from the KI Community fund further solidified its influential status. Much appreciated partnerships with great companies like Mad Catz and Knight Owl Gaming are further helping the event's delivery.
Still, the KI World Cup is a 100% independent Ultra Arcade production. It is being built on sleepless nights from passionate people with limited resources determined to create a world class weekend dedicated to Killer Instinct.
What have been some of your favorite KI Tournament moments? The auction after-hours at EVO. ShinTristan's elation after beating Rico at Combo Breaker was legendary. The community wide appreciation level for Infil's living guide always make me happy.
Beyond that the friendships I've made with people thru this game continue to be my favorite ongoing moment.
Excited for KI World Cup? Any predictions who may come out on top? Stressed, excited, and looking forward to the world seeing some amazing sets this weekend. I have my money on Rico and Sleep but I think there are a lot of dark horses that are ready to claim the throne.
Are you excited about Season 3, any characters you'd like to see or features in the game? Really looking forward to Season 3 (minus terrifying tweets about nerfs from Keits). I think I'm most looking forward to discovering what new characters are going to come out and what playstyles may come with them.
---
Photo courtesy of Robert Paul
Discuss the Interview here: http://forums.www.ultra-combo.com/t/killer-insight-richard-thiher/4398