[twentytwenty]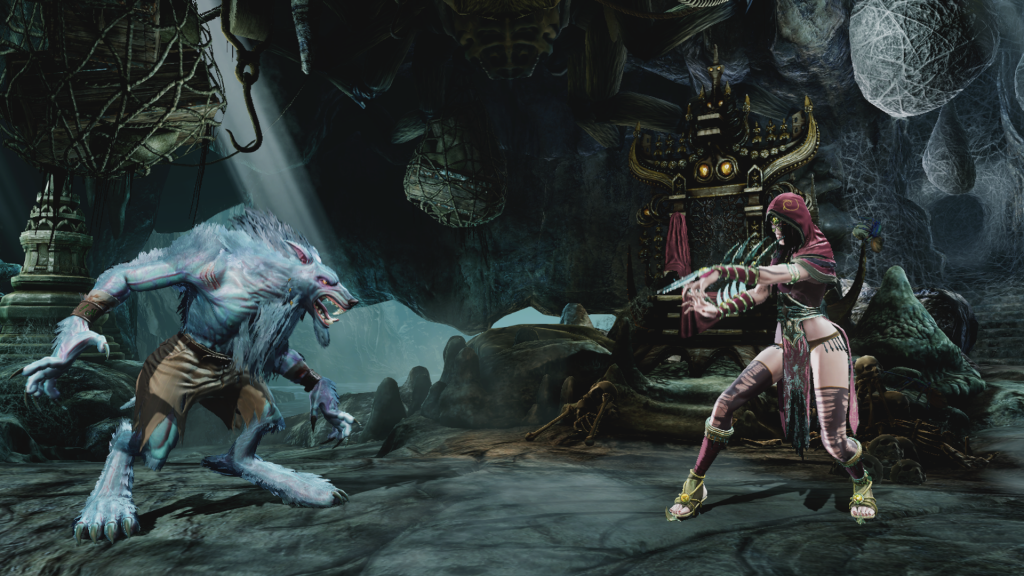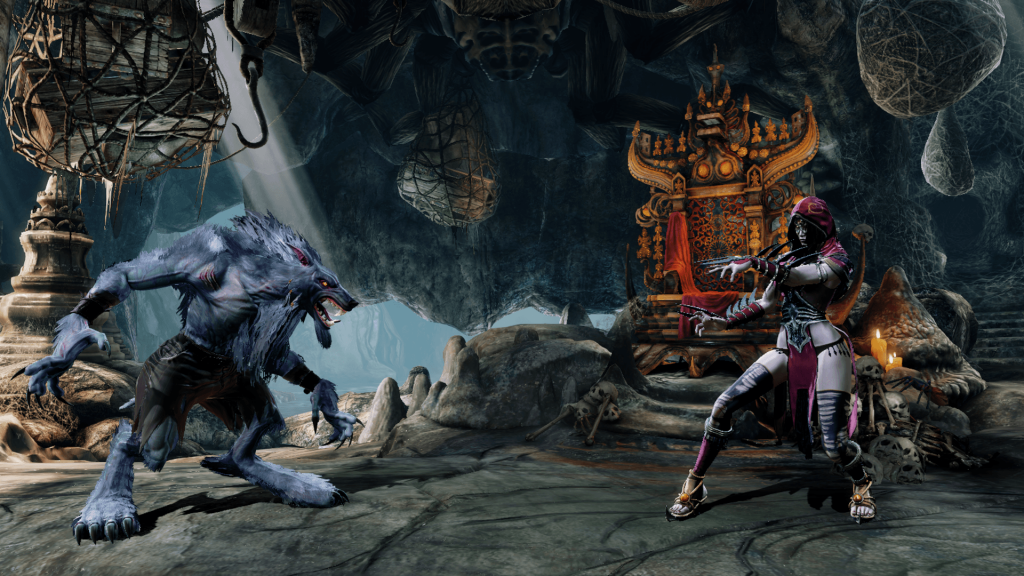 [/twentytwenty]
Killer Instinct prides itself on being a wonderfully diverse game, sporting a roster of characters that includes a lycanthrope, assassin, alien, former heavyweight boxing champion, and an artificial intelligence controlling one of the most dastardly corporations on the planet.
Just as important as the array of characters are our stages –  these living, breathing pieces are vivid, bursting with color and crawling with all manner of action in the background that give each stage a life of their own. Our designers, artists, and developers alike all work tirelessly to make sure we bring you the best in everything we do, and we are always looking to improve our own work. With the addition of Season 3 to Killer Instinct, we're also revamping the stages to give your favorite play-spaces even more life. Many of you already noticed during the KI World Cup live stream that Kim Wu's stage looks different than all of the others… The reason being is that we've overhauled the Killer Instinct graphics engine in some really cool ways to fully utilize the power of Xbox One.
To talk more about the changes coming, we brought in Killer Instinct's Art Director, Chad Greene, to share what he and the rest of the team have been working on, and what you can expect to see come Season 3's launch.
We are excited to be adding several new elements to KI Season 3 that we believe really improve the overall experience, and I'm going to be speaking to the 'Art side' of things today.

In terms of visuals, we are adding new graphics technology; reflection tech for the stages; re-introducing screen space color adjustments that work with gameplay; adding an all-new dynamic lighting system that provides greater realism and interaction for the characters and stages. Not only will Season 3 feature this new lighting, but we've gone back and re-lit everything for Season 1 and 2 as well. We can't wait for our fans to see the enhancements of KI's visuals!

KI S1 had a "deep black" look that many fans really loved, and we've gone back to it (with a ton of upgrades!), so you'll see deeper darks and more "mood" throughout all the stages.

As technology advances, graphics are becoming more and more powerful and the gamers have come to expect stunning visuals on today's console hardware. Early in development of S3, we knew that we wanted to raise the bar on many levels and have a deep passion for delivering on 'next gen' visuals. In order to do this, we had to overhaul the tools and the pipeline and we're really happy with the results and how we are utilizing the graphic power of the Xbox One.

Our lighting system was very specialized, and it was time for an overhaul. We met as a team to ideate and decided to use a system that allowed us to obtain dynamic lighting for the game, but work with our existing game engine. Once in place, our stages were completely re-lit utilizing the new tools while characters received updates to their lighting probes, which allows them to interact with the stage lighting. Characters now composite into the scenes in a way that is really believable – allowing for good integration/compositing while maintaining readability – especially important in a fighting game.

We are now able to get realistic bounce and fill lighting on the characters and we are using strong rim lighting (from behind) to further pull the characters out from the background.

We think the fans are really going to love the new visuals, they are going to notice details that they didn't before – which showcase a wide range of characters and stages (such amazing locations to be fighting in!) When you add up the real-time reflections combined with the new lighting system, you get a very compelling look and feel that stays true to the style of KI but 'ups the bar' in regards to the game being a visual showcase.
[twentytwenty]

[/twentytwenty]
Big thanks to Chad for stopping by and giving us a peek in to what's being worked on.
We truly want your Killer Instinct experience to be as premium as possible, which is why we've focused on delivering new content, but also on heavily improving what's already available. Not only will Season 3 feature this new lighting, but like Chad mentioned, we've gone back and re-lit every single stage for Season 1 and 2 in addition to also including three all-new stages for Season 3.
When it is all said and done, we want you to look at the stages in KI as a standard of quality. Whenever you think back to some of your favorite and most compelling experiences in a game world, you'll remember the abundance of variety that Killer Instinct has to offer.
FIGHT ON!
Discuss: http://forums.www.ultra-combo.com/t/killer-instinct-season-3-graphics-shine-brighter/5032