The wait is finally over! Order the Spinal Deluxe Set today! The Spinal Deluxe set comes with an articulated 6" scale Spinal figure posed within his Shipwreck stage. The Shipwreck base is 14" across allowing a second KI figure to be displayed on the base ready to battle against Spinal.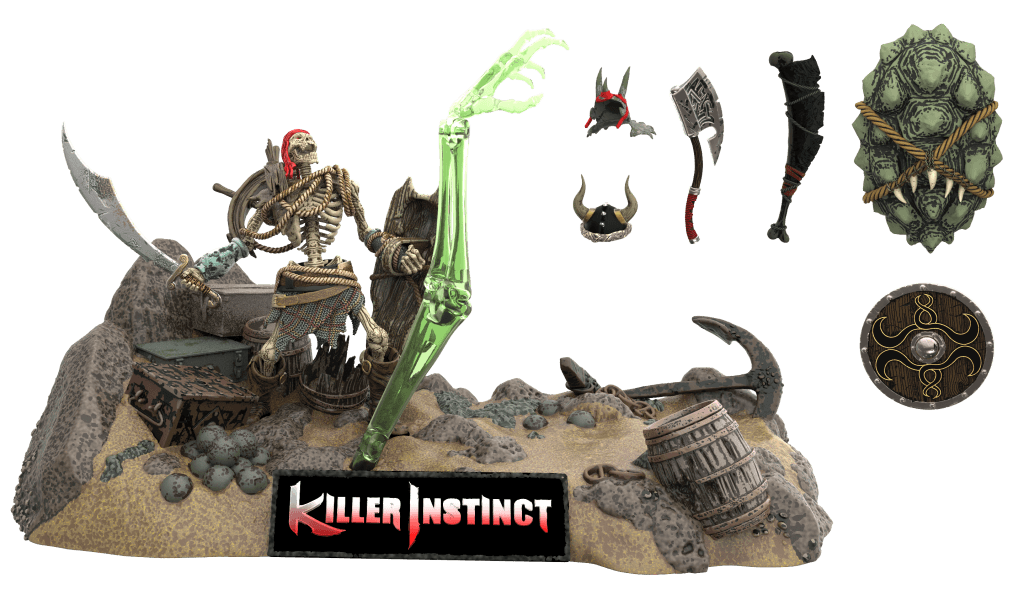 The Base also features Spinal's green glowing grab arm which has 3 points of articulation and has 360 full rotation. The KI logo features LED lights as a great display feature.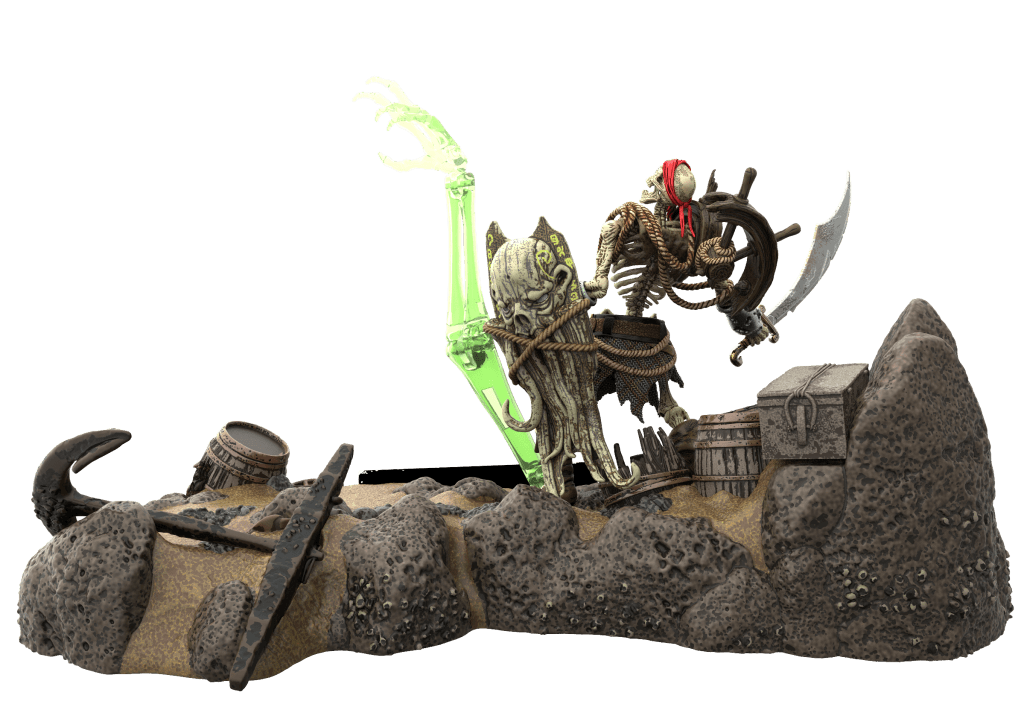 Spinal comes with the most accessories within the Wave One figures and comes with the exclusive code to unlock Color 10 in-game. Spinal figures have begun to ship, so grab yours while you can at www.ultimatesourcekillerinstinct.com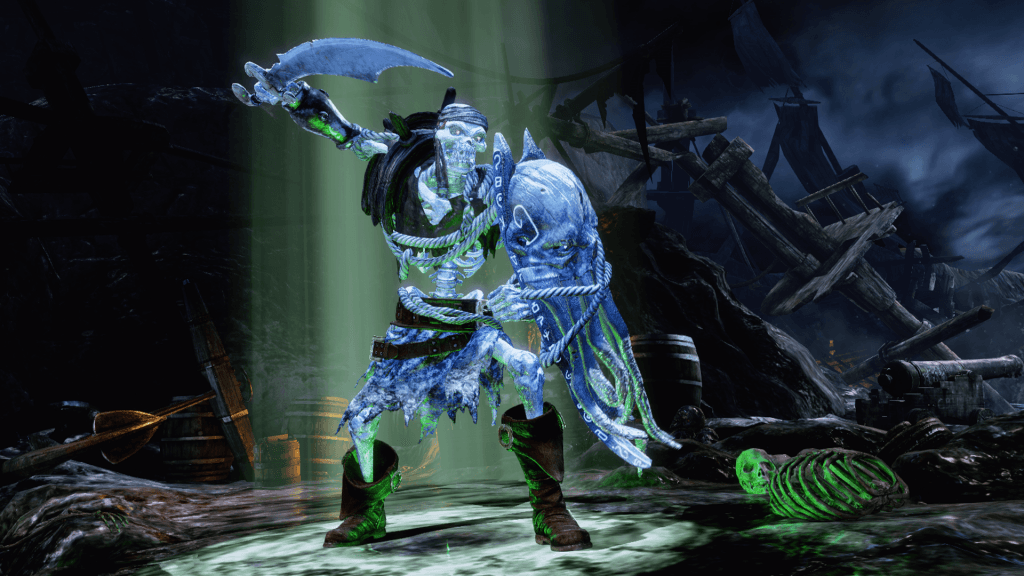 Quick details about Spinal:
6" inch scale figure with 10 points of articulation (head, jaw, shoulders, right elbow, right hand, hips, and knees.
14" inch base with grab arm and light up logo
Accessories include 3 swords, 3 shields, 3 head gear, and a beard accessory.
Comes with color 10 code that unlock a new color for Spinal in game.
Spinal has over 120 different paint decos.
Several of the paint operations are hand painted so no two figures look exactly the same.
Spinal's massive base is loaded with tons of details found on his in-game stage.