After months of preparation Kombo Klash Netherlands, the premier KI offline event of the official KI Ultra Tour, has kicked off at the Firstlook Festival 2016  with the finals starting tomorrow, Sunday October 9.
With a healthy $2500 Pot Bonus up for grabs for Top 8 and the champion qualifying directly for the Top 32 at the Killer Instinct World Cup 2017 in March next year, we are honored to welcome some of the best competitors of Europe.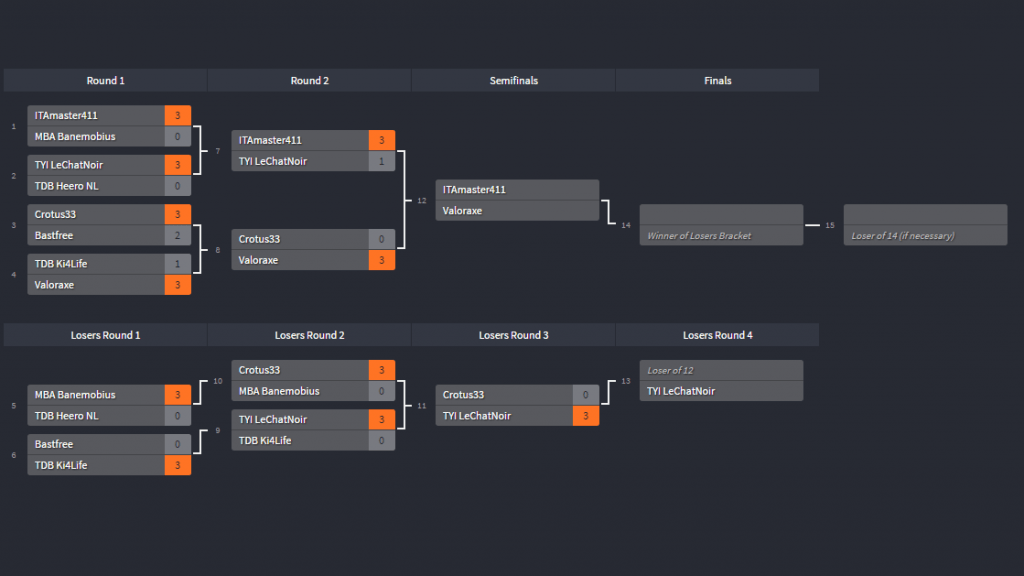 Here are our top 3 remaining players:
Winner Finals:
ITA Master411 (Itay): 
The undisputed Ranked king, 18 pro stars, this guy seems to have an appetite for destruction when it comes to online play. This will be his first offline international event. Will he have any troubles adapting to offline play and continue to the KI world Cup to challenge the pro's of the USA?
Valoraxe (UK): 
Probably as firery as the character he plays (Cinder). Valoraxe will do anything to let you know he is focused and on a mission, popping off big time and letting his emotions go once things do go his way. With good results at EVO 2016 (close to Top 32) and a runnerup result at the Kombo Klash UK event few months back, Valoraxe has already proven himself to be a very dangerous offline player. The Brits often come to the Netherlands to party and have a good time, this Brit is here to win Kombo Klash Netherlands.
Losers bracket:
TYI LechatNoir (France):
Probably the most progressed competitor in Europe this year. His Hisako has been devouring bodies online consistently with winning the very first King of the Ring #1 online championship. LechatNoir has also done very well in the 8bitbeatdown and KI Pro League qualifying himself consistently for top 8. Considered the best Hisako in Europe can he take his skill to the next level and breakthrough as an offline threat as well?
If you want to keep up with the action yourself, here are some handy links:
Bracket & Schedule: http://dutchbrawlers.challonge.com/kknl2016 Stream: https://twitch.tv/DutchBrawlers
The action begins bright and early (depending on where you live) tomorrow morning. What time, specifically?
Winners + Losers  Final –  1:15PM CEST / 4:15AM PDT / 6:15AM CST / 7:15AM EDT
Grand Final – 5PM CEST / 8AM PDT / 10AM CST / 11AM EDT
FIGHT ON!