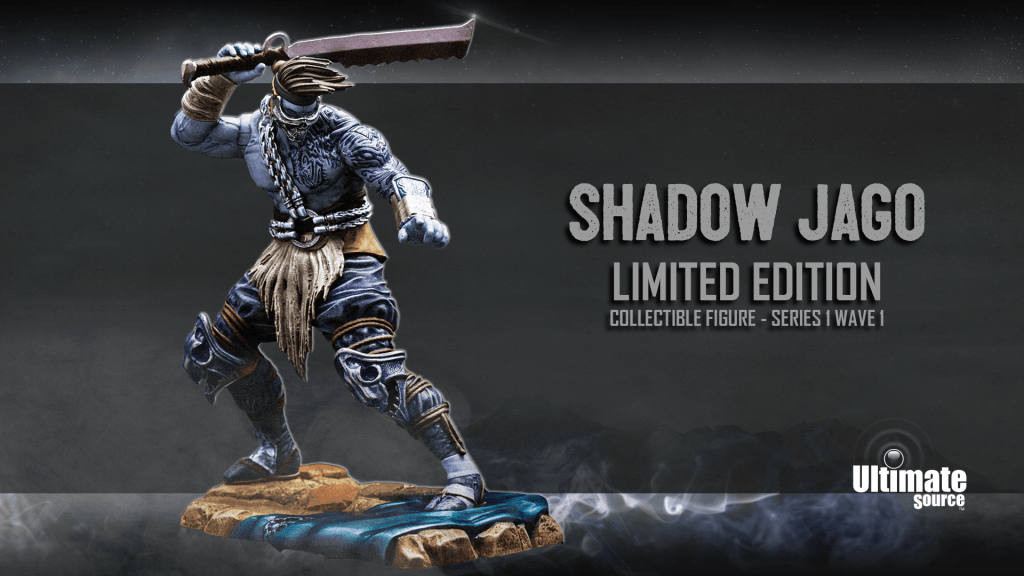 If you had been on the fence about grabbing Limited Edition Shadow Jago Collectible Figure from Ultimate Source, you should probably get on the good foot and do so before supplies completely run out! Ultimate Source also sent us word that there are now more options for International Shipping, too, so if you're not in the States, things just became a lot more manageable.
Below are the details of the LE Shadow Jago figure, and the bonuses you will receive with your purchase.
The Limited Edition Shadow Jago figure is a highly sought after collectible and is limited to 5000 individually numbered pieces. In this extremely limited release you will get the following exclusive features:
-Custom packaging with unique colors and design!

-Accessory box which stores his sword and collector card!

-Limited Edition Collector Card individually numbered from 1 to 5000!

-Exclusive Shadow Jago Microsoft redeemable code for an un-lockable exclusive character feature (COLOR 10) which will be playable in-game*!

-*This means that only 5000 lucky collectors will be able to unlock this exclusive color for Shadow Jago in the game. ( You must already own Shadow Jago in-game for this code to work)
Be sure to check out all the other goodies on www.ultimatesourcekillerinstinct.com for early preorders and be sure to click on the "notify me" button for updated release details.  Also, be sure to follow them on twitter @ultimatetoy.