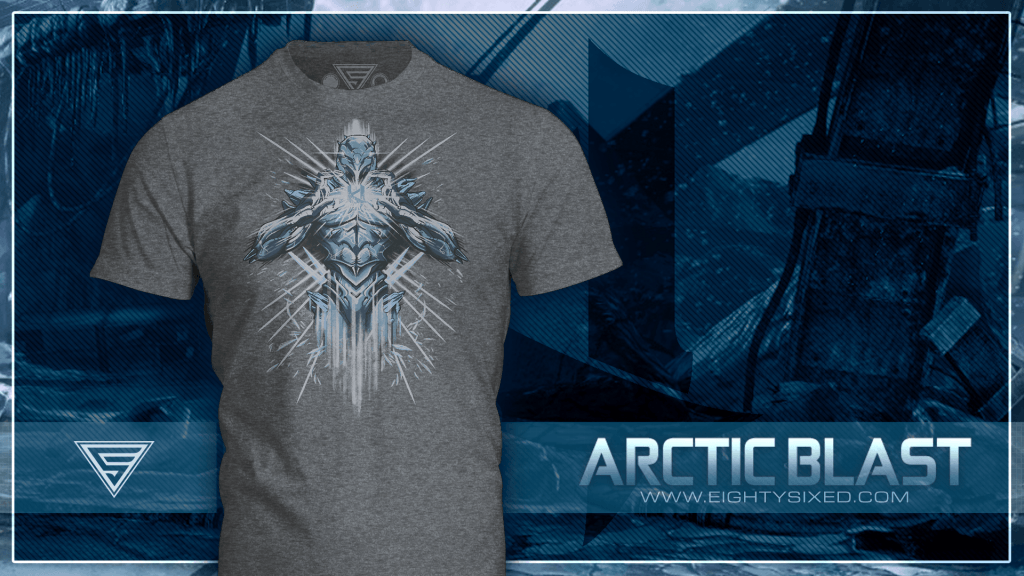 You know that feeling when you look in your email and you get that fluttering feeling of excitement, much like Charlie felt when unraveling a Wonka bar that held a Golden Ticket? Well that's how we feel every time we get a message from Eighty Sixed Clothing with their newest Killer Instinct shirt design.
This time around. the folks that brought you the Tomahawk, Reactor, and Evolution shirts have dropped an icy bomb in the form of the Arctic Blast shirt, available on their website…right now!
As they describe it on their site, "this shirt is sure to send chills and and down your spine!" Grab yours now! http://www.eightysixed.com/collections/killer-instinct/products/killer-instinct-arctic-blast
What do you think of the latest tee from Eighty Sixed? Hop in to the forums and let us know.
Discuss: http://forums.www.ultra-combo.com/t/new-arctic-blast-t-shirt-from-eighty-sixed-clothing