There's a new Guardian in town, and you can now bring the Tiki into the fight with you in Shadow Lords and its Multiplayer Mode!
The Tiki can best be described as a powerful addition to all you who, like me, enjoy landing Heavy Attacks. Doing so will not only Stagger your opponent but also grants you a Damage Bonus AND the ability to perform an unbreakable throw.
Check out the Tiki's stats below.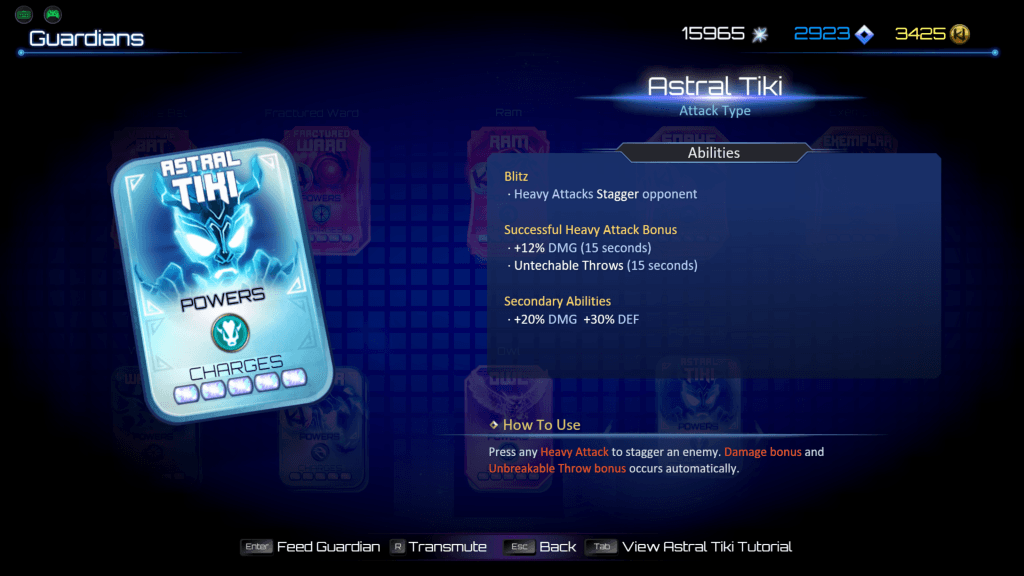 Like other Guardians, the Tiki will be in rotation for one week, gracing us all with its presence than disappearing back into the Astral Realm until a later date. In less words: get the Tiki while you can! You can get the newest Guardian by hitting the Emporium in Shadow Lords and dropping your choice of 1,900 KI Gold or 3,500 Astral Gems. With the Tiki pack, you'll be guaranteed a Rare or better Tiki as well as an additional Guardian that is also Rare or better.
That's not all for this week, so be sure to swing by again as we get into the latter portion of the week. Until then…
FIGHT ON!