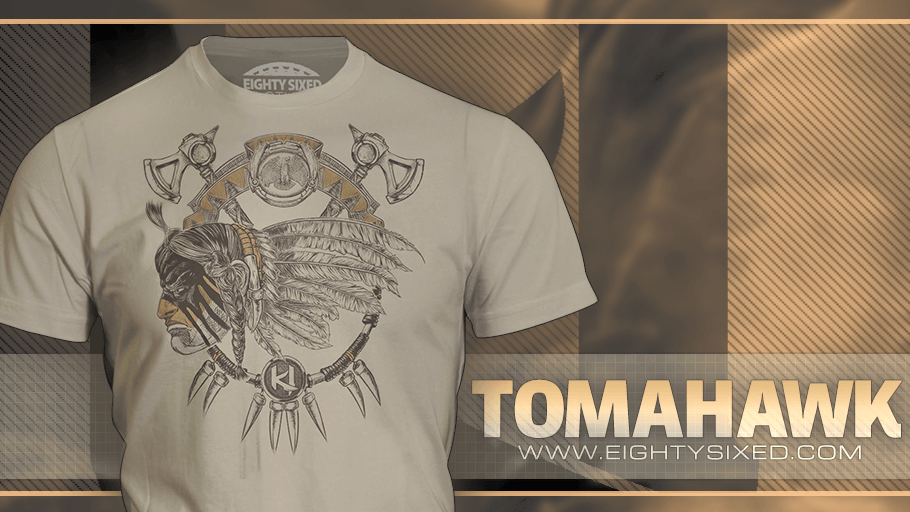 There was the original shirt announced at Evo. The Reactor tee which came mere weeks ago. And now it seems that Eighty Sixed Clothing has done it again with the Tomahawk design.
Oh, by the way, it is available for purchase RIGHT NOW.
If you're looking to get your hands on the Tomahawk tee, we suggest you hit the below link as soon as possible. Don't sleep on this one. Get it while supplies last.
http://www.eightysixed.com/products/killer-instinct-tomahawk
What do you think of the latest design from Eighty Sixed? Come discuss in the forums:
http://forums.killerinstinct.prod.web.msgamestudios.com/t/tomahawk-shirt-from-eighty-sixed-available-now/2312