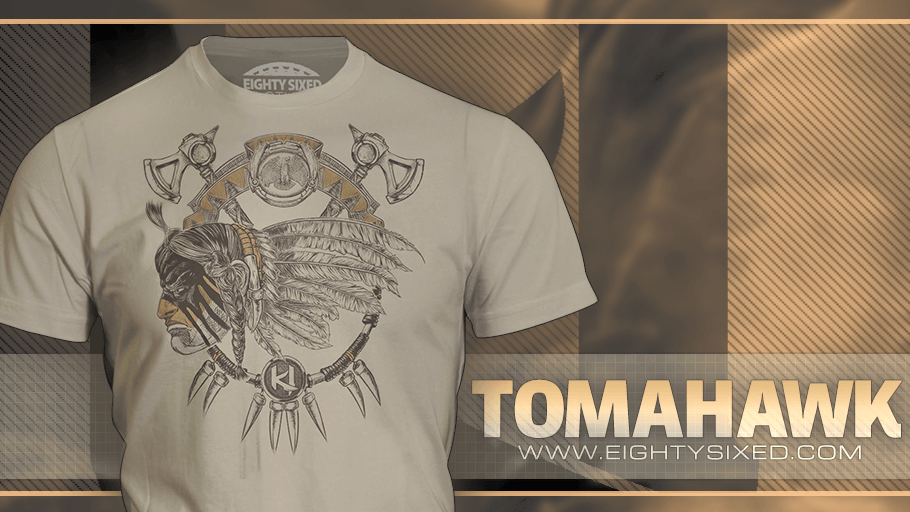 In case you missed it when we first posted about it, we thought we'd remind you guys about this badass shirt from our friends over at Eighty Sixed.
Thunder graces the front and brings his trusty tomahawks along with.
You can check it out at the link below:
http://www.eightysixed.com/products/killer-instinct-tomahawk
If you end up snagging one, be sure to let @EightySixed know how awesome they are!